SG France 2022
All the roads lead to Strasbourg! The home of Leanspace!
Space Generation Advisory Council (SG[France]) is organizing an event on the 4th of June at the International Space Univerity (ISU), dedicated to NewSpace startups and the role of space-related entrepreneurship.
Additionally, on the 4th of May, a webinar will be held focusing on the Space Start-up Ecosystem in France!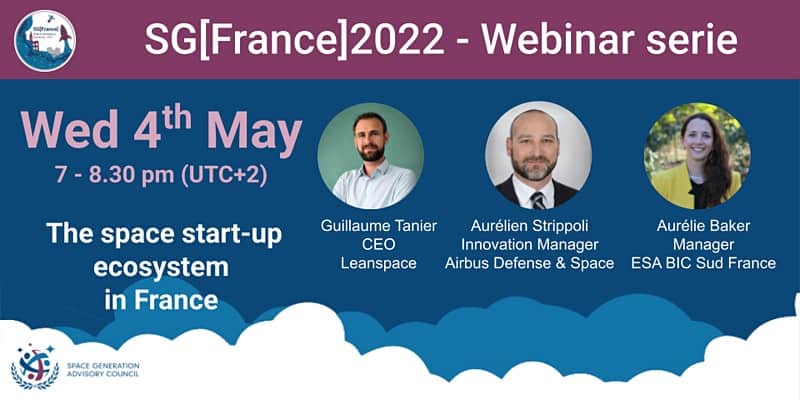 Be sure to attend this free event, where you will be able to virtually meet our CEO Guillaume Tanier and ask him all the questions you have about Leanspace and beyond.
Don't forget to register for the webinar here.