EO Constellation Operations
Unlock the full potential of
Your Constellation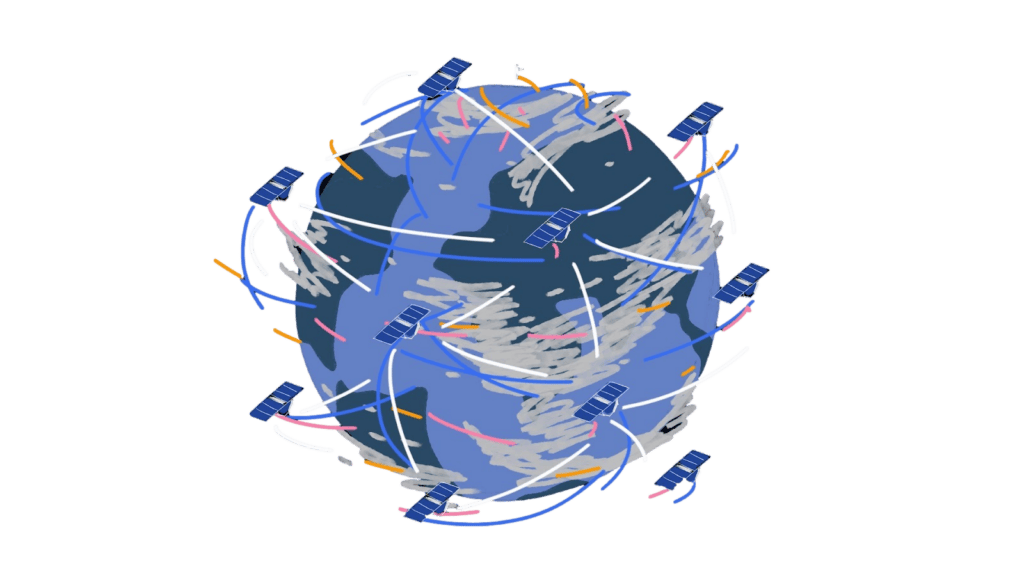 Leanspace is transforming the way Earth Observation (EO) companies build their Mission Operations Center (MOC) for constellation operations.
Leverage the interconnectivity and scalability of our platform to build a natively integrated Command & Control, Mission Planning and Flight Dynamics systems. With the power to support high revisit rates, these transformative systems elevates not just your ground operations but also amplifies the overall value of your enterprise.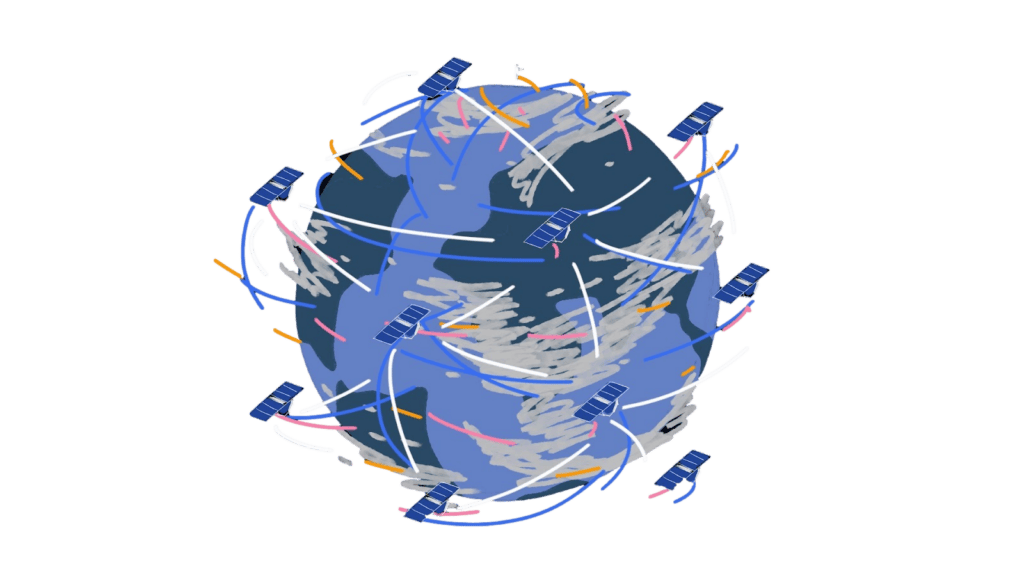 Why EO Constellation operators choose Leanspace
Discover our platfom capabilities that enable you to
build a custom mission operations center
with ease!
"How do I ensure that my software is compatible with the new and old generations of satellites from different manufacturers?"
We offer a no-code environment to configure your satellites and add custom encoding and decoding protocols. This enables you to easily accommodate satellites from different manufacturers, both now and in the future.
Integrated Mission Planning
"How do I maximize my fleet's operational performance?"
Building automated workflows that get the most out of your fleet becomes possible when you data is shared across your Command & Control, Mission Planning and Flight Dynamics systems. The Leanspace Platform's native integrations enables you to build workflow automations via seamless data sharing across all your systems.
"My customers have an increasing appetite to receive payload data fast."
Empower your customers by delivering uninterrupted data at lightning-fast speeds. Build automated data pipelines using Leanspace's Routes tool to send the requested satellite imagery directly to the data processing applications.
Scalable Configuration Management 
"How can I scale and maintain my fleet without running into configuration issues?"
Add and update one or thousands of satellites within minutes by managing your configurations using Infrastructure as Code (IaC) in the Leanspace platform. Unlock a whole world of automation where you can create, update and maintain your entire system with a few lines of code.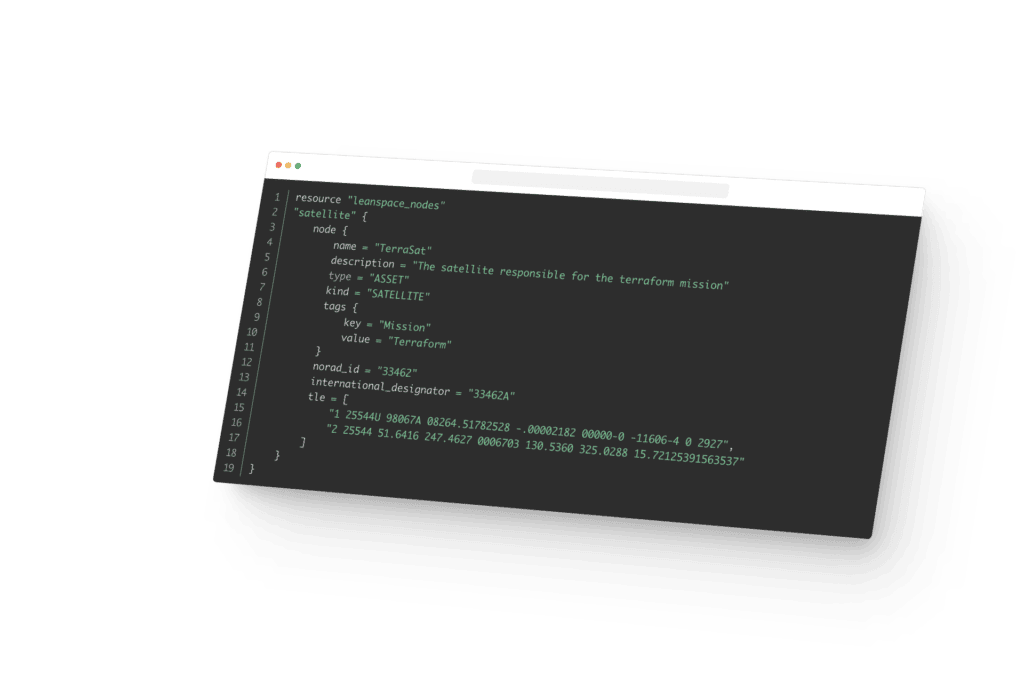 Sign up for the latest product releases and updates, delivered straight to your inbox each month.