PRESS RELEASE
Leanspace teams up with constellr, Amazon Web Services, International Astronautical Federation and International Space University to deliver Space Hackathon 2.0. Held in Bremen, Germany, Space Hackathon 2.0 saw 23 software and space engineers innovate in their fight against climate change. Five selected teams traveled from across Europe to build an application in 2 days. This application welcomed requests from Space Tech Expo 2022 attendees, who received images in return after their satellite transmitted back from locations of their choice.
Hackathons are designed to challenge our best and brightest future leaders. One of the major challenges of our generation is climate change, and an emerging, powerful tool to fight this is rapid space observation. In a blink of an eye, we can request satellites to take pinpoint imagery of climate change affected areas.
This week's Space Hackathon 2.0 aimed to do exactly that.
Leanspace in collaboration with Constellr, Amazon Web Services, International Astronautical Federation, and International Space University, organized the Space Hackathon 2.0 to illustrate the paramount role that satellite monitoring plays in creating a more sustainable future.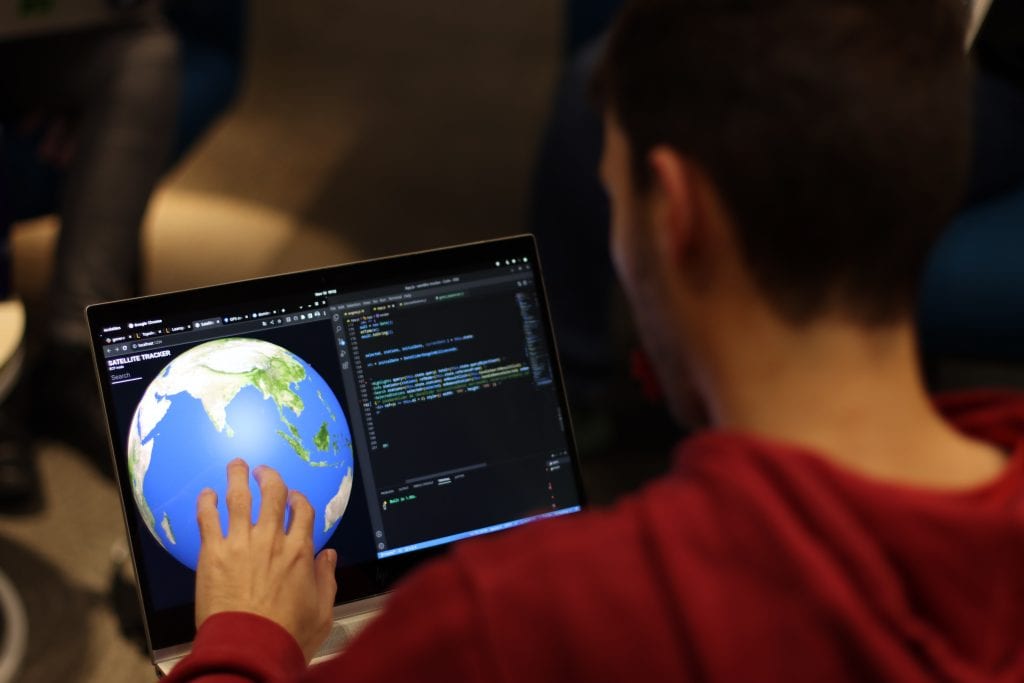 From hundreds of applicants, five-selected teams from 11 nationalities were tasked to build a satellite operation application using Leanspace's cloud platform and operate a constellation of 100 EO satellites. Space Tech Expo attendees joined the cause and submitted satellite imagery requests. Teams were tasked to capture images at climate-vulnerable areas on Earth and send them back via the coordination of their satellite constellation and ground stations.
"It was a pleasure for us at Constellr to support the hackathon 2.0, to see the great results achieved by the competing teams and the interest raised among the audience. Global monitoring services, such as the one developed by Constellr, via our proprietary microsatellite constellation and optimized for high-precision agriculture, water and resource management, are critical for sustainable development and future food security. For these services to work, flexible and scalable tasking of space and ground assets is required, for example, to react timely to extreme weather events such as droughts or floods. I believe the results of the hackathon have highlighted, on one side, the flexibility and scalability of our systems, on the other, the urgent and critical need for action towards preserving a healthy future of our planet."
Constellation Programme Director at Constellr Riccardo Benvenuto
After 96 hours of hacking, an exclusive jury panel consisting of Constellr Constellation Programme Director Riccardo Benvenuto, Head of EMEA Aerospace at AWS Guido Baraglia, International Space University Professor in Space Policy and International Affairs & Head of Space Policy and Entrepreneurship Lab Nicolas Peter, and Leanspace Co-founder and CEO Guillaume Tanier, evaluated the work and selected the winning teams.
Space Hackathon project manager Mickael Holle said "Our vision for the Space Hackathon has always been to make it a yearly space industry tradition combining intercultural and interdisciplinary challenges for students and young professionals. This year, the teams were incredibly talented and were able to demonstrate the full potential of Leanspace platform. Everybody was really proud to prove that digital technologies combined with space assets could be used to tackle the global issue of climate change!"